Housing in Western Kentucky
For years, Community Ventures has been helping Kentuckians across the Commonwealth become homeowners. After tornadoes devastated the Western Kentucky communities of Mayfield and Dawson Springs, the already critical need for housing escalated. To help alleviate these dire circumstances, Community Ventures began working with city, county, and community partners to develop new housing in Fulton, Kentucky.
SThe housing market is tight in Western Kentucky, and the tornados and storms in December 2021 that destroyed homes further limited housing options. According to a housing assessment study conducted by the University of Kentucky, Fulton County ranks 13th among counties in Kentucky with the highest demand for housing, tying with Fayette County.
This expansion of homeownership services was cemented in June of 2023 when the non-profit broke ground on the first Community Ventures-developed and financed home in city of Fulton for first time homebuyer Ms. Ruby Burton. With the exception of a Habitat for Humanity home, this house is the first new residential construction to be built in Fulton since 2008.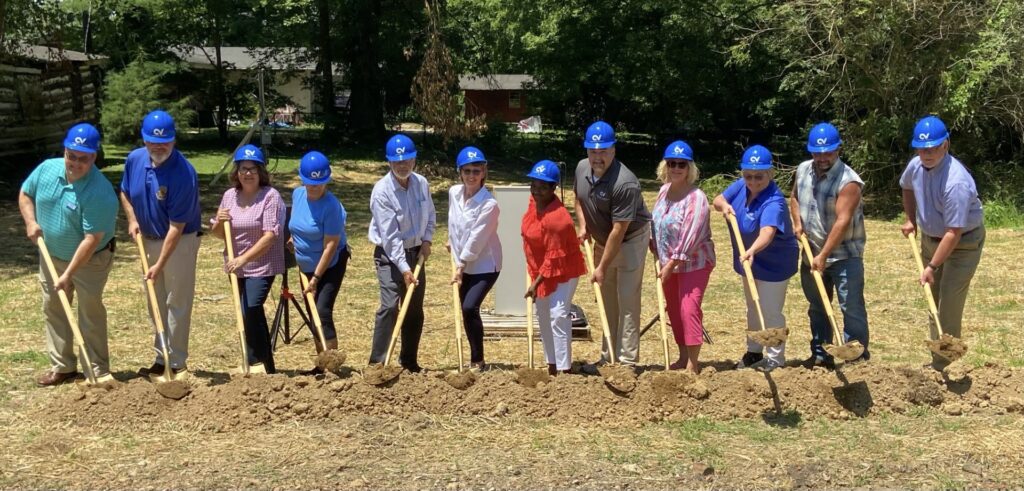 In October of 2023, Community Ventures in partnership with the City of Fulton, the City of South Fulton, Fulton County, Fulton County Detention Center, and the Fulton-Hickman Counties Economic Development Partnership, will welcome Ms. Burton's to her brand-new home with a ribbon cutting ceremony. Residents of Fulton and the surrounding cities are welcome to attend.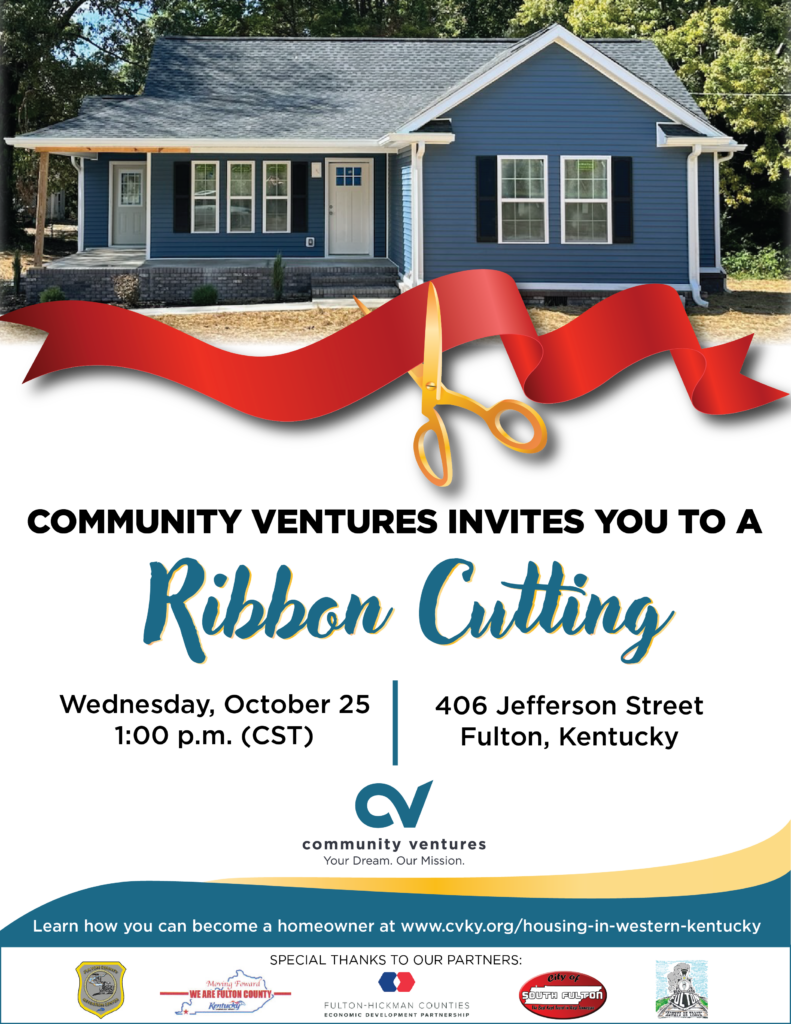 Western Kentucky residents interested in becoming homeowners through the non-profit's programs can contact Tammy Nessler by calling 270-705-4150 or emailing tammy.nesler@cvky.org.